We specialise in clinical staffing solutions for Primary Care
When there are so many locum agencies to choose from, why register with Med-Co? The answer is simple:
We keep our promises and we treat our locums as friends rather than commodities. Many of our candidates register with us as a result of a recommendation, and we work hard to ensure our high quality service is extended to each and every friend, new and old. 
In a world full of alternatives, we're proud that many of the locums who first registered with us back in 1998 are still working for us now. 
Breaking News – we have just opened Sunflower Staffing, a new division within Med-Co Recruitment. Sunflower specialises in helping women find work they will love. We are working with clients and candidates across a broad range of assignments, not just primary care.
"Med-Co have been fantastic throughout my time with the company. Their customer care is outstanding and nothing is ever a problem. I have had a number of work colleagues who are equally as impressed and I would definitely recommend anyone to sign up with Med-Co"
"I have worked with Med-co for many years now and have felt a close relationship with everyone with whom I have had contact. It is the only locum agency which I trust... all are unfailingly friendly, amenable, supportive and quick to sort out any problems, even out of hours."
"I have worked for Danielle on two long-term military contracts. When I was looking for my second locum job, I was in touch with a few agencies, but Danielle was refreshingly honest, called when she said she would and kept me updated at every stage. It is reassuring to work with a consultant that you can trust."
How easy is it to get hold of a member of our team? Very easy On a scale of 1 to 5, how likely are you to recommend our service? Very likely If we could change anything about our service, what would it be? Nothing, fantastic
"I mainly deal with Mandy who is so friendly and approachable, nothing but pleasant experiences with Mandy."
"When you join the Med-Co family, they will welcome you into their fold and treat and look after you and your interests from day one."
"Med-Co are a great company, there is always a helpful member of staff on the other end of the phone and quite importantly, you always get paid on time."
"Brilliant service, staff always so helpful. Pleasure to work with"
"Med-Co (Europe) Ltd have been supplying our company with locum GPs for over 7 years. We have found them professional, efficient and friendly to deal with."
"They provide high quality, fully-vetted GPs for short and long-term assignments, and we never hesitate to contact them when we have a need. Their pricing structure is transparent – we are aware of the margins they charge and find them honest and trustworthy. We would not hesitate in recommending them"
"Very satisfied with the speed of our service, friendliness of staff and booking information provided. Would work with Med-Co again in the future, and would recommend to another client."
From formal contracts and preferred supplier arrangements, through to one-off last minute emergency cover, we provide experienced locums including GPs, Physiotherapists and Nurses into NHS, Military, Out of Hours and Secure Environments. 
We are a specialist clinical recruiter for Primary Care and we understand the fine detail of jobs in each of the markets we serve.
We fix our rates to a per hour charge, so you know exactly how much cover is going to cost in advance. We don't inflate our rates over Bank Holidays, or charge you more for last-minute bookings. Our fee remains the same, so both you and our candidates get a fair deal
So that you and your patients can be sure our clinicians are fully competent, our Compliance Department keeps our locum's documents up to date and in line with your specific requirements. 
Regular checks are made with regulatory bodies to ensure that our candidate's registrations are current. All our locums hold enhanced Disclosures, appropriate indemnity cover, and all necessary training and qualifications that enable them to carry out their roles effectively and safely. 
Getting to know you and the way you work is one of our key aims, and we strive to fully understand the different working environments and special requirements of each sector we serve.
Introducing you to some excellent locums who are now available for work
Being a kind, enthusiastic and hard working, our physiotherapist is a pleasure to work with. She has 14 years experience with a background working at …
We are currently seeking a GP to cover sessions at HMP Full Sutton for the following sessions: Tuesday 15 March 0900–1230 and 1300–1700 Tuesday 22 …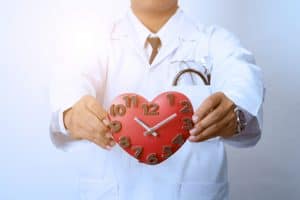 Why Choose Out of Hours? Out of Hours might not be the most appealing choice for some GPs, but is that a fair assessment? This …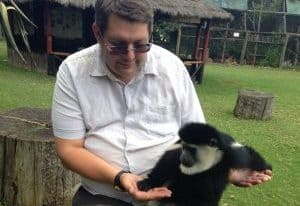 I have been working as a locum for the MOD for a few years now but have mainly stayed around my local bases in Dorset. …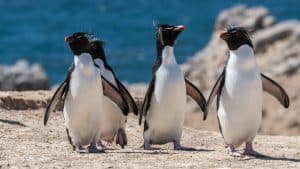 I set off for my nine week post as a Medical Officer in the Falklands at the end of November. I'd never travelled with the …