If you are looking for specialist medico-legal assistance, we offer
We are one of the very few medico-legal companies that sub-specialise in secure health expert work only. Our experts all actively work in secure health settings which allows you to obtain a more relevant and higher quality report to match your specific needs.
As our primary source of work is Prison and Secure Health Medicine medico-legal cases, we are able to identify the appropriate expert very rapidly allowing for very short waiting times. We are able to meet the most demanding deadlines.
We offer you very competitive rates for all types of reports. As well as offering comprehensive psychiatric, medical and nursing reports for the courts we supply more economical advisory opinions to give direction to your legal teams. 
The cost of the report will include a devoted case manager, offering all the necessary support and communication to ensure that you are provided with a high quality medico-legal report within your required time.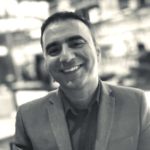 Dr Ehsan Rafiq
Dr E Rafiq MBChB MRCGP PGCGPE DRCOG has 14 years experience as an NHS GP working in Prison and community settings. He is a Specialist Advisor to the CQC for inspection of community practices and HMP Prisons. Dr Rafiq has acted in medical negligence cases for both claimant and defendant in Prison settings. He also specialises in reviewing medical records to ascertain the feasibility of a claim.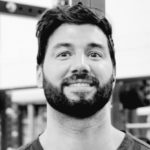 Dr Irfan Rafiq
Dr Irfan Rafiq MBChB MRCPsych CCT Forensic Psychiatry is a Consultant Forensic Psychiatrist with extensive medico-legal experience in the secure sector, both as a report writer and as an expert witness in court. His training and experience has equipped him to prepare medico legal reports of high quality in line with the Civil Procedural Rules (CPR) and Criminal Procedural Rules (CrPR) standards.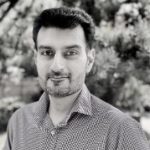 Dr Taseer Kazmi
Dr Taseer Kazmi, MB ChB, MSc, MRCPsych is Director of Medical Education for a NHS Foundation Trust, Consultant Psychiatrist and clinical examination panel member for the RCPsych. Dr Kazmi has been an expert witness in various civil and criminal cases since 2009. He specialises in litigation, psychiatric injury, clinical negligence, condition and prognosis reports, reports for family courts, fitness to plead, criminal intent, advice on sentencing for mentally disordered offenders.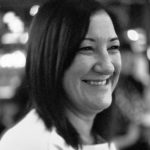 Helen Adam
Helen Adam RGN RMN is a Clinical Services lead and registered CQC manager with many years experience. She has provided nursing care reports for CQC purposes at various primary care and secure health sites and is fully conversant with CPR rules and directions. She has given court evidence in England and in Scotland. Her vast experience allows her to provide comprehensive nursing expert witness reports.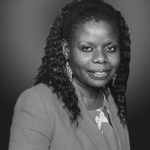 Debra Bulman
Debra Bulman RMN, Non-Medical Prescriber has extensive experience of working in various capacities in forensic, prison healthcare, community and inpatient adult mental health services. She works for the Care Quality Commission as a specialist advisor. In her roles, she has acquired key critical investigative skills that she utilizes when reviewing complaints from service users, regulators and solicitors. She is well versed with report writing for solicitors, NHS England quality schedules, Root and Cause Analysis reports and CQC investigation reports.
If you require a medico-legal report from Specialist Forensic Psychiatrists, General practitioners or Nurses with interest in custody setting for your case we can provide:
Confirmation that the case falls within a subspecialist  area of expertise

Up to date CV's

Confirmation of turnaround time for preparing a report

Estimated fee for preparation of a medico-legal report

Confirmation of the Claimant/defendant ratio of the expert

Confirmation that there is no conflict of interest in this case
Please contact us today and we can discuss your exact requirement
Interested in joining our team
If you are a clinician with substantial experience of working in secure environments and would like to join our team, we'd be delighted to hear from you.
We can provide you with a range of interesting assignments and pay weekly on acceptance of your medical report
Please contact us today. We will be in touch shortly to arrange a discussion with our Medical Director